Visual Art Keyword Pencil Set
Each set has 6 pencils with strange and interesting words and a booklet with meanings

Moodbooks: Sceptical, Daring and Productive
A relevant image is the inside spread and they have exposed stitched spines


School of Thought Notebooks
​The Stoics, The Pessimists and the Existentialists

100 Questions a conversation kit of cards
20 Aphorisms beautifully foil blocked on grey board in a covered box

The School of Life
Retail Range 1

This was the first set of stationery-based products that I worked on with The School of Life. With these initial products we developed the visual style – bright colours in unexpected combinations, bold typography, geometric patterns and attention to detail in both the graphics and the production.
Powered by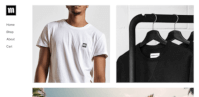 Create your own unique website with customizable templates.